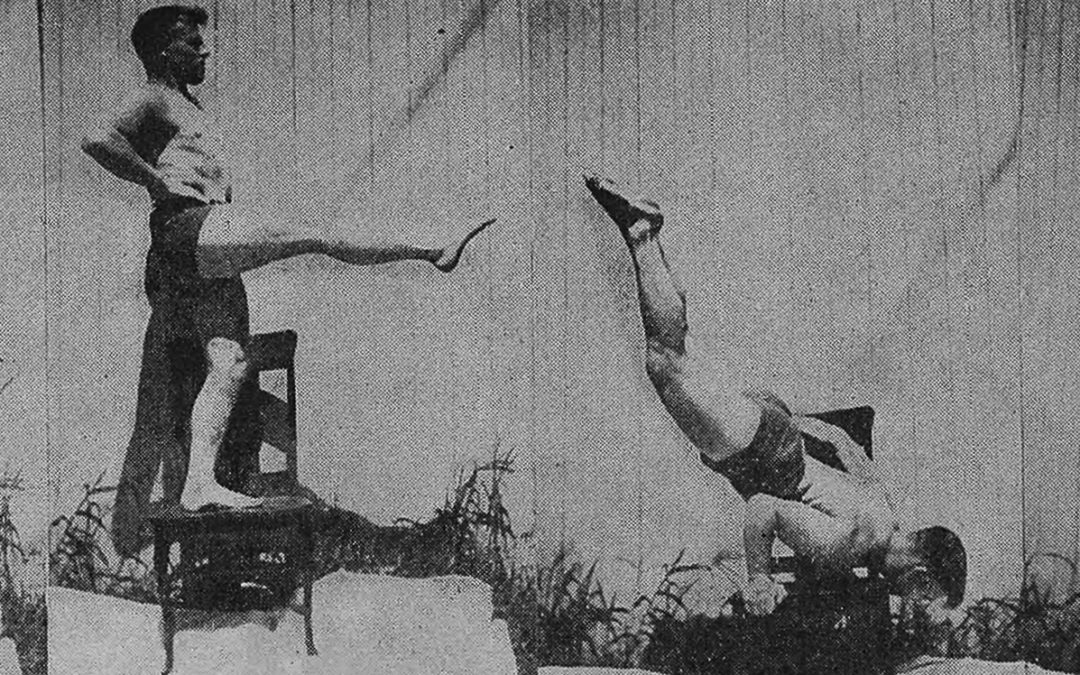 Here are a couple of exercises that you can do to test your strength, but which also will give you strength and muscle if you practice them regularly. 
Get the strongest chair handy for them, you will then be least likely to damage either the chair or yourself.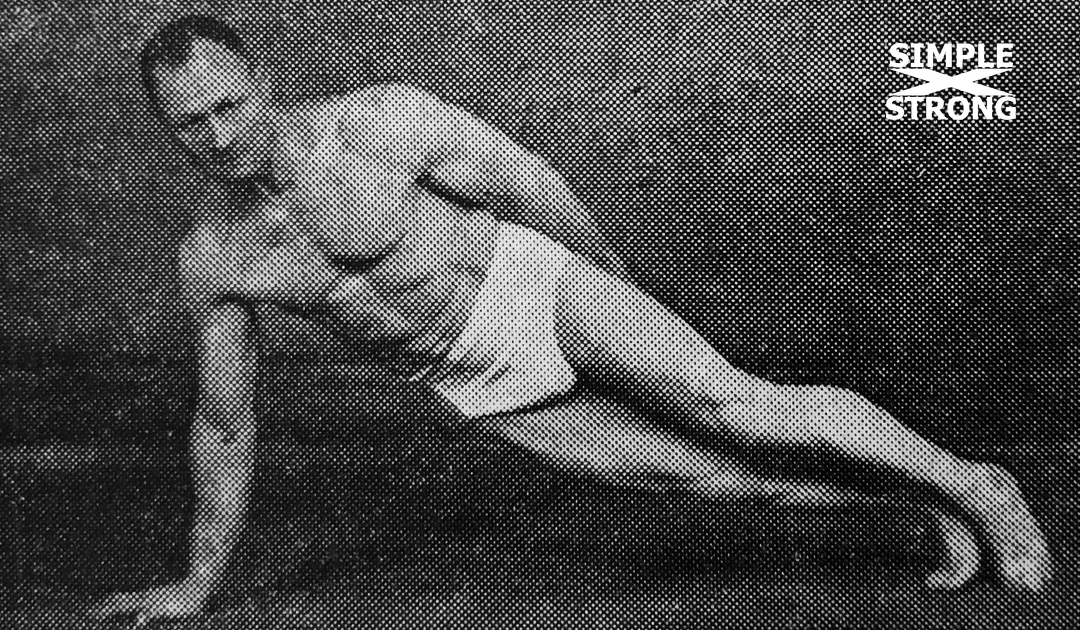 Even the most ardent heavy-apparatus man can use his muscular system to the limits of its powers when he is removed from his weights, squat racks, etc., by circumstances such as National Service, traveling, conditions at home demanding silence, etc., and if weight trainers reading this are inclined to doubt the powerful effects of these exercises, then I would earnestly suggest that they try them. They will then have a very different opinion!